What with the cold and the gloom, I haven't felt much like shopping for biscuits these last few weeks but I did p-p-p-pick up a penguin or eight from the local supermarket to see me through this wintery weather. It does the heart good to look in on the impromptu party they're throwing in the writing room this week. The little fella with the hat and horn-blower is my favourite. (And before anyone asks, yes, they're all from the same household.)
Penguins were a lunchbox staple of my childhood and I was happy to find they still come with jokes on their wrappers ('How did the penguin pass his driving test?' 'He winged it.'). Judging from the plumage, these are probably kings or emperors. There's no penguin design on the bar itself, a modest chocolate sandwich, but there's something comfortingly solid about this species and they've certainly had their sincere and not so sincere imitators over the years from the dubious Puffin take-off to the high-flying Australian Tim Tam.
Penguins are not a feature of medieval bestiaries. The earliest possible sighting of any that Europeans were aware of may well have been the flightless ducks observed by the crew of the Portuguese explorer Vasco de Gama on his expedition to the Cape of Good Hope in 1497 (if so, the penguins surprised them by braying like donkeys). It's a pity because bestiarists of all people would have appreciated this bird's admirable qualities, its endearing clumsiness on shore and gracefulness in water for example, and still more its powers of endurance.
We've had need of that power these last few weeks. Collectively I suspect this has been the worst winter in recent memory in Britain and certainly within my lifetime. It's been tough in ways few could have imagined a year or perhaps even half a year ago. And yet here we are. I understand better now why so many of the New Testament writers make such a virtue of endurance; it may not be the most appealing fruit of the spirit to try to cultivate, but how necessary it is for the long haul. 'If we can winter this one out, we can summer anywhere,' as Heaney put it, a quote that's been circulating in lockdown for obvious reasons.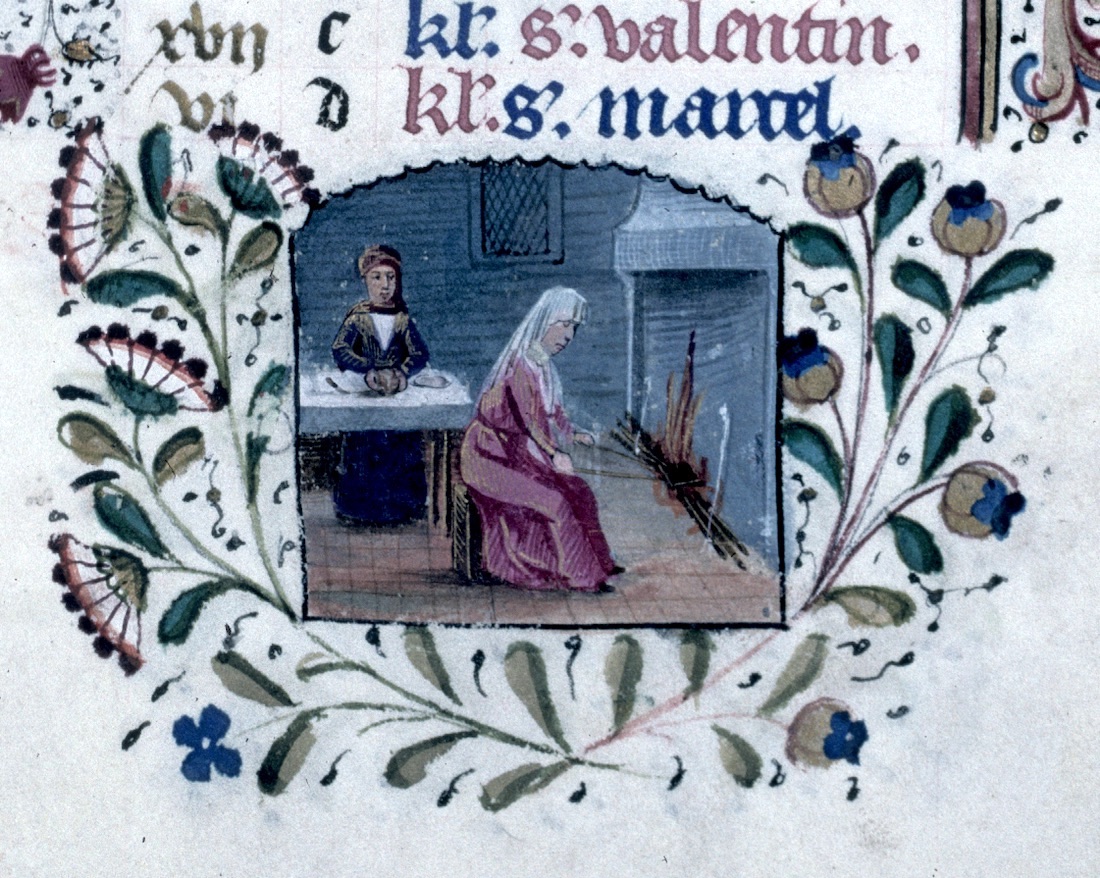 For the New Testament writers, the power of endurance promises us something more solid than simply wintering it out for the sake of survival, of gritting our teeth and rolling with the punches, although it's definitely contained an element of that for me this month. St Paul tells us that it builds character and character hope, which begs the question of how we can find ways of enduring that allow us to emerge from this season in a stronger position spiritually than when we went into it?
When I look back to some of the toughest periods of my life before the pandemic I can see ways in which this strengthening process was already beginning. I haven't doubted God's presence with us throughout all this but I have come face to face with my own insufficiency to weather these new challenges without help, both from other people and from Him. There's been a humbling and a levelling in that: a recognition that we're all human, all vulnerable. But also new revelation that God's grace has always been sufficient, his strength made more and more visible in our lives when we trust him with our weakness. So today my prayer for us all is that we might not only endure through this season but grow in hope and strength through it, inspired by the p-p-p-perseverance of the Penguin.
Further Delectation
What are the rival claims of the Penguin and the Tim Tam to biscuity greatness? Which Antarctic explorer was better at drawing penguins? How does a bird the same weight as a baby hippo get itself back out of the water? All your questions answered by the experts!
Enjoy a short but interesting read on medieval iconography for February from Princeton's Index of Medieval Art site. Or if you're impatient for the spring to come it may help to know it started on the 7th of February in the medieval calendar as the Clerk of Oxford explains in this lovely piece on early medieval celebrations of spring and its poetry.
No feathered friends where you are? Take a little time to tune in to some live penguin action from California. Recommended for a relaxing mini-break with a coffee and biscuit:
If you would like to see more entries more regularly and help keep this bestiary free of ads, you are welcome to contribute to the Biscuit Jar.